The Tajima TCMX-601 is a single head 6 colour automatic chenille machine that is perfect for the chenille entrepreneur. Packed with advanced features and automatic functions,the TCMX-601 delivers top quality stitching, quickly, easily and precisely. Intricate designs created with a variety of stitch effects make it possible to reproduce virtually any logo in a chenille format.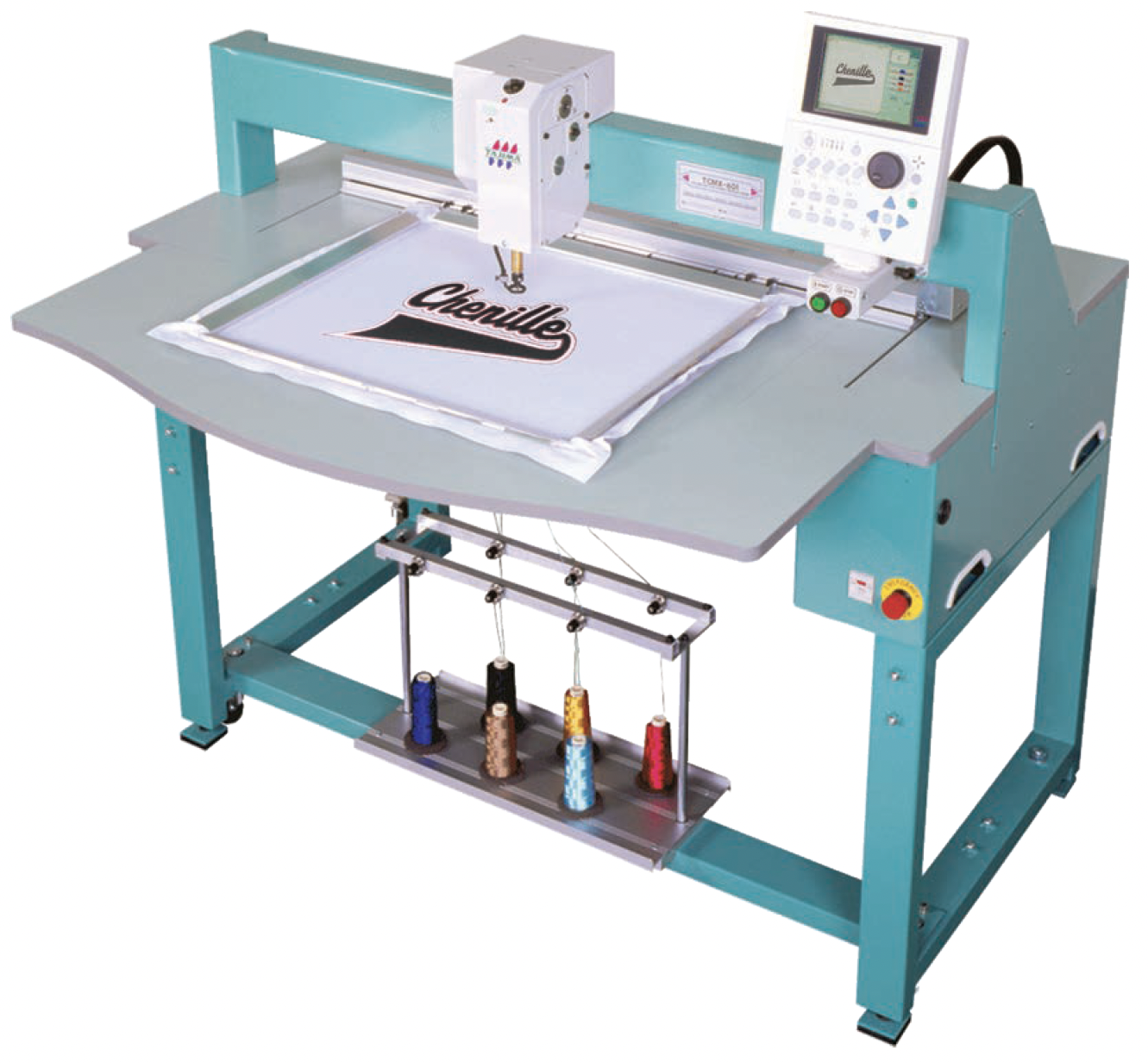 NEEDLES 6
MAX SPEED 750 SPM
MAXIMUM SEWING FIELD 17.75" X 21.5" / 460mm x 550mm
MACHINE DIMENSIONS 54.3" L x 46.7" W x 46.3" H
MACHINE WEIGHT 208 kgs
MIN. DOOR CLEARANCE 50" W
All machines come with a choice of frame sizes.
Automatic needle height adjustment
Automatic or manual offset function
Automatic thread trimming
Automatic colour change
Automatic lift-up mechanism
Frame back or forward
Thread tie off to prevent fraying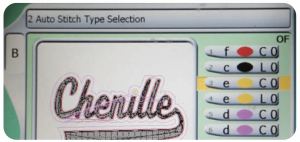 AUTO COLOUR CHANGE SYSTEM
The automatic chenille colour change system makes production of multi-colour chenille designs quick and simple. Colour sequence can be programmed into the design data or loaded manually via the control panel.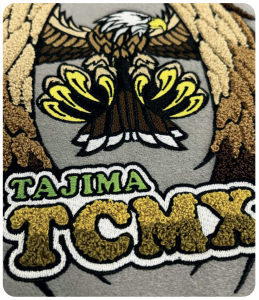 LARGE JACKET BACK DESIGN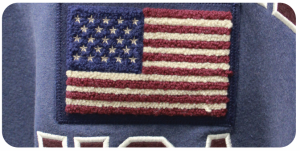 CHENILLE PATCH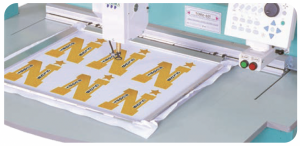 BORDER FRAME
The border frame offers a large 460mm H x 500mm W (18" x 19.5") chenille area, enabling you to repeat rows of designs vertically and horizontally with the design repeat feature in your machine.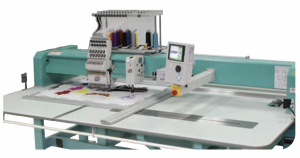 TCMX 61201
A mixed type series incorporating standard embroidery with chenille heads to increase production and offer versatile design creation all on one machine.
CHENILLE CHAIN & LOOP DETAIL
All new machines come complete with a 2 year warranty, installation and operator training tailored to your needs.
Please contact our sales department for further information
on 01159 459 460
or email: sales@ajsemb.uk