THE TAJIMA TMEZ is the world's first embroidery machine with Intelligent Thread Management.

It is so easy and so fast to get into production that anyone can now be an embroidery specialist.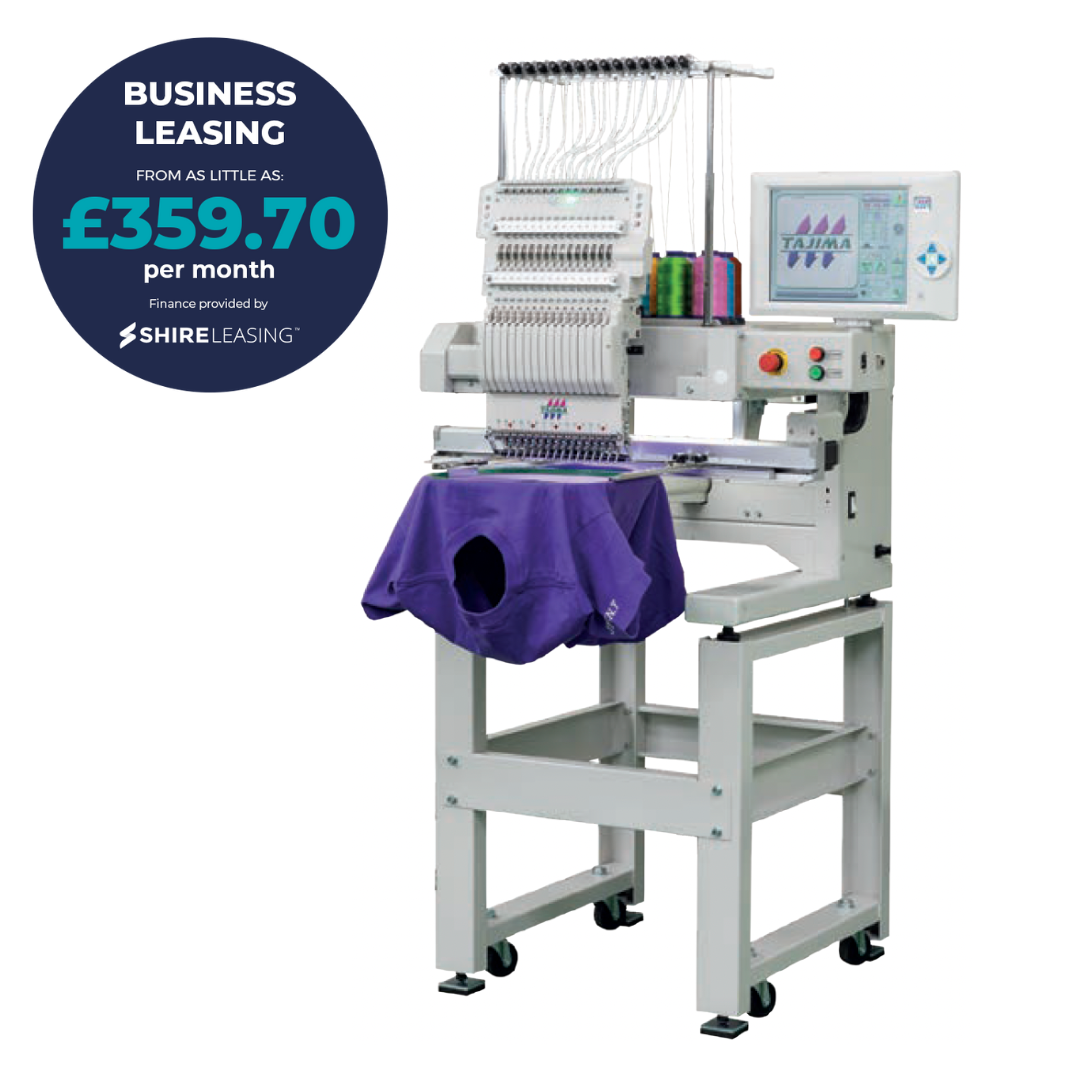 NEEDLES 15
MAX SPEED 1200 SPM
TUBULAR EMB. FIELD 14" X 19.6" / 360mm x 500mm
CAP EMBROIDERY FIELD 3" x 14.2"/ 75mm x 360mm
MACHINE DIMENSIONS 30" L x 34" W x 66" H
MACHINE WEIGHT 163 kgs
MIN. DOOR CLEARANCE 32" W
All machines come with a choice of frame sizes.
I-TM cleverly looks at the design and delivers exactly the right amount of thread that is needed for that exact length of stitch. No more manual thread tension adjustment, much easier for non-skilled operatives, consistent results and virtually eliminates the old age problem of pulling on designs.
DCP (Digitally Controlled Presser Foot)
Full colour touch screen operating panel.
New under-hanging frame drive
360 x 500mm sewing area
FS Mode (Easy to sew difficult twisted threads)
Big memory
Easy threading and tensioning system
2 x USB and 1 x LAN Ports
Barcoding ready (Easy networking)
Full colour screen
Laser position marker
Super slim cylinder arm
New type reinforced cap frame system
Thread trappers
New needle plate
Is Your Shop Networked?
The Tajima TMBR Series can easily receive embroidery data by connecting the embroidery software to a network. Autograph and DL/ML are recommended as this software simplifies the process of personalisation and allows for the smoothest design data generation and transmission to the machine.
Options
Options on the Tajima TMEZ-SC1501 include Cap frames, Table top and Border frame, Swarovski stone attaching device, Air clamps, Tubular sock frame, Pocket frames & Sequins. Also available the Multi cording device (6 various types or colour of cords).
NO NEED TO MANUALLY TENSION YOUR THREADS.
THIS IS THE ULTIMATE EMBROIDERY MACHINE!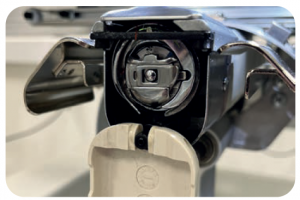 Tajima has recently developed the new style 'pickerless' trimming system which along with the Slim cylinder arm, allows you to embroider smaller objects. Caps, socks, gloves and pockets are no longer a struggle. 
With the development of the Tajima Slim Cylinder arm, the needle plate has also been redesigned to allow for an increased embroidery area on many items. Easy removal makes maintenance a simple task.
What is DCP? DCP is an abbreviation for "Digitally Controlled Presser Foot." The machine can embroider on very thin to thick material or seamed sections without fluttering. DCP keeps embroidery quality high while reducing broken needles, thread breakage, skip stitching, etc.




All new machines come complete with a 2 year warranty, installation and operator training tailored to your needs.
Please contact our sales department for further information on
01159 459 460 or
email: sales@ajsemb.uk