The Tajima TMBR-SC1501 has all the features of the TMBP-SC1501 plus Tajima's innovative digitally controlled presserfoot (DCP) technology. The cubical body gives you the ability to embroider larger goods than ever before while maximising your floor space and sales potential.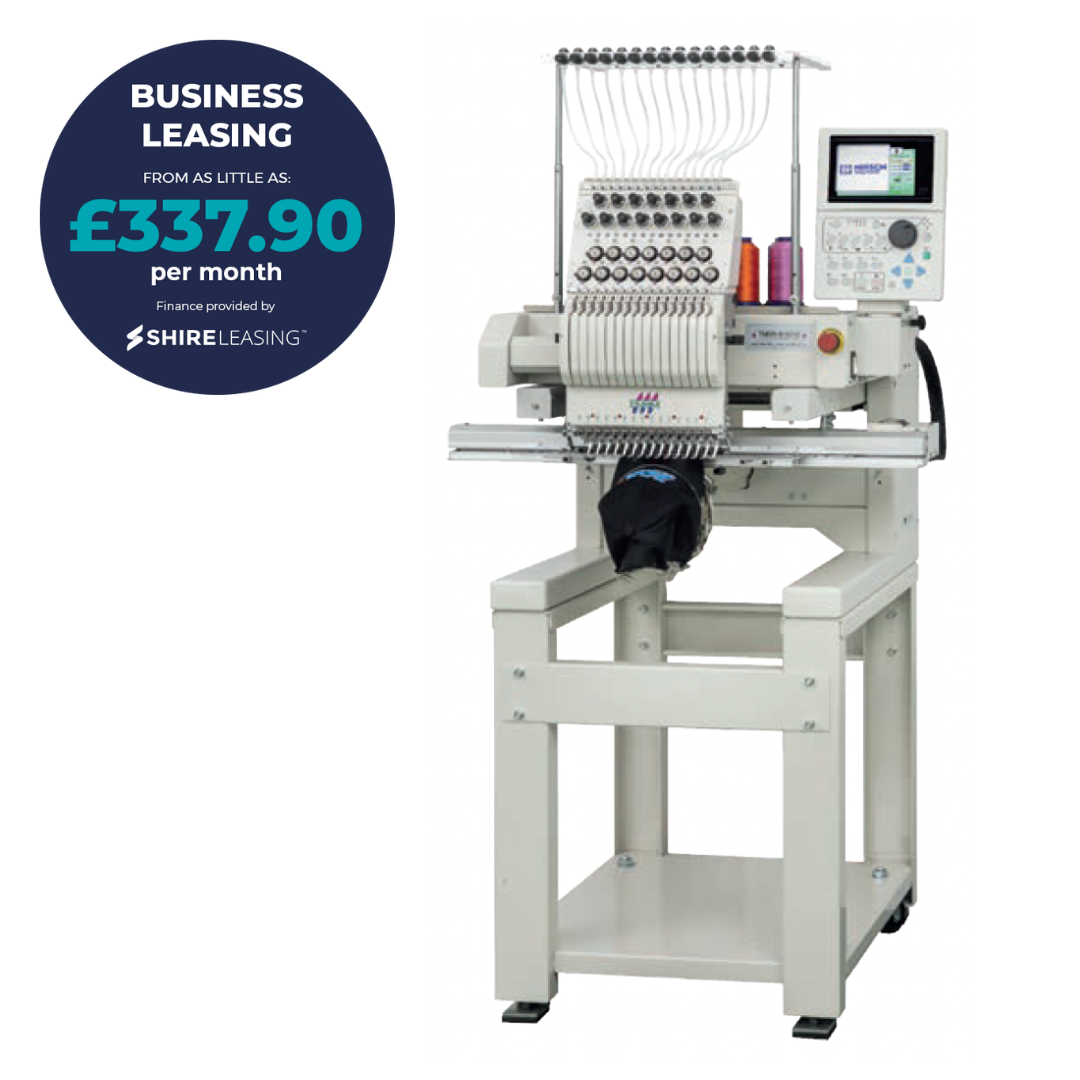 AVAILABLE IN 15 OR 18 NEEDLES
NEEDLES 15 or 18
MAX SPEED 1200 SPM
TUBULAR EMB. FIELD 14" X 19.6" / 360mm x 500mm
CAP EMBROIDERY FIELD 3" x 14.2"/ 75mm x 360mm
MACHINE DIMENSIONS 30" L x 34" W x 66" H
MACHINE WEIGHT 133 kgs
MIN. DOOR CLEARANCE 32" W
All machines come with a choice of frame sizes.
Tajima TMBR-SC1501 Embroidery Machine Features:

• DCP (Digitally Controlled Presser Foot)
• Under-hanging frame drive
• 360 x 500mm Sewing area
• FS Mode (Easy to sew difficult twisted threads)
• Big memory
• Easy threading and tensioning system
• 2 x USB and 1 x LAN Ports
• Barcoding ready (Easy networking)
• Full colour screen
• Laser position marker
• Super slim cylinder arm
• New type reinforced cap frame system
• Thread trappers
• New needle plate
The Tajima TMBR-SC1501 features a digitally-controlled presser foot (DCP), network access and a slim cylinder design for easier access. The reinforced Wide Cap Frame has enhanced the embroidery stability whereby increasing the rotational speed to 1000rpm.
What is DCP? DCP is an abbreviation for "Digitally Controlled Presser Foot." The machine can embroider on very thin to thick material or seamed sections without fluttering. DCP keeps embroidery quality high while reducing broken needles, thread breakage, skip stitching, etc.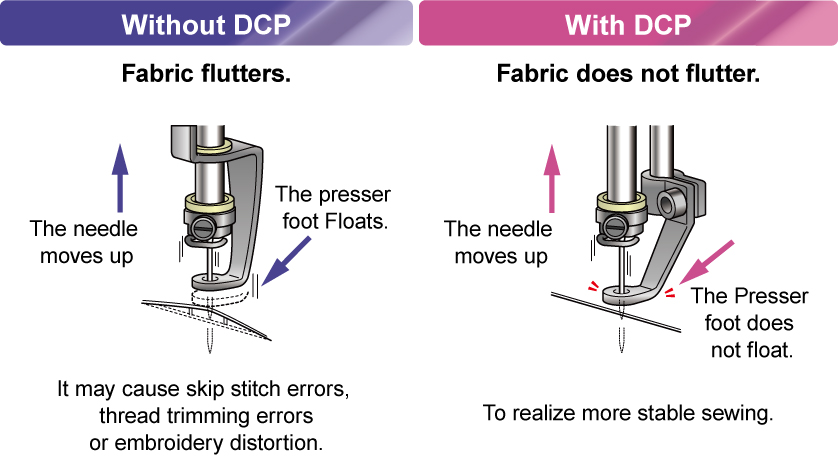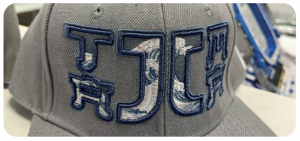 ADJUSTABLE PRESSURE FOOT
Digitally adjust the presser foot height to reduce thread breaks with 3D foam and protect delicate fabrics such as leather, silk, lace and suede.
AVAILABLE IN 15 OR 18 NEEDLES
The TMBR is available in either a 15 needles or 18 needle configuration. More needles translates to more options. Unleash your creativity with the ability to create designs with more colour options or utilise the 18 needles to store a larger variety of standard thread colours on the machine to increase productivity.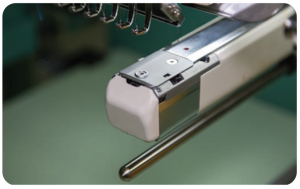 SLIM CYLINDER DEVICE
The Slim Cylinder makes it possible to embroider on smaller objects such as socks, gloves, and pockets.
Is Your Shop Networked?
The Tajima TMBR Series can easily receive embroidery data by connecting the embroidery software to a network. Autograph and DL/ML are recommended as this software simplifies the process of personalisation and allows for the smoothest design data generation and transmission to the machine.
Fine Stitch Mode
Fine Stitch (FS) is a special mode that provides stability and creates a high quality of embroidery that makes it easy to sew with hard-to-embroider threads. bFS Mode improves the quality of embroidery created with thick thread or soft-twisted thread like metallic and heavier yarns that are difficult to use with the normal machine settings.  As a standard part of the TMB machine firmware, FS mode can be turned on with an easy settings change.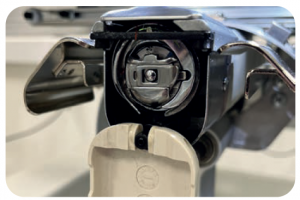 PICKERLESS TRIMMER
Tajima has recently developed the new style 'pickerless' trimming system which along with the Slim cylinder arm, allows you to embroider smaller objects. Caps, socks, gloves and pockets are no longer a struggle.
With the development of the Tajima Slim Cylinder arm, the needle plate has also been redesigned to allow for an increased embroidery area on many items. Easy removal makes maintenance a simple task.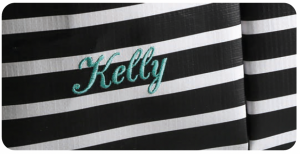 DESIGN POSITION ADJUSTMENT
This new feature allows the user to set two linear points on a hooped garment and automatically adjusts the design orientation to match the defined line. This makes aligning designs on items that are not straight in the hoop or have specific precision placement with stripes and pockets an easy task.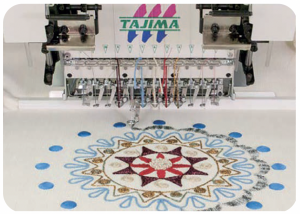 OPTIONAL MULTI CORDING DEVICE
Six types of cords can be used with the optional multi-cording device to add texture and interest to your designs. On the TMBR & TMBU, with the digitally controlled presser foot, the needle height can be adjusted to sew flat cording or looping textures and fills.
All new machines come complete with a 2 year warranty, installation and operator training tailored to your needs.
Please contact our sales department for further information
on 01159 459 460
or email: sales@ajsemb.uk